A week in the life of a 3rd year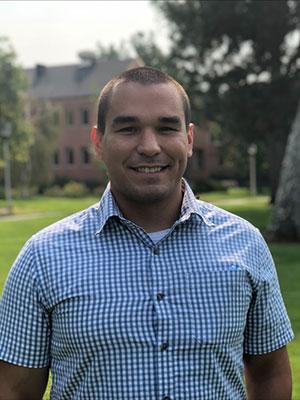 Jared Maybee, DO
Clinical Rotations
Mondays: St. Luke's Outpatient Clinic
Tuesdays: Boise State University – University Health Services Clinic
Wednesdays: VA Outpatient Clinic
Thursdays: Didactics and Supervision
Fridays: VA Outpatient Clinic
There is no typical day for a third year in residency, as the location I work at changes every day. While sometimes a bit hectic, this provides an interesting change in scenery which can make the work week feel like it flies by, and keep every day feeling fresh. That being said, a normal workday goes something like this:
Clinic Days
Morning – Arrive to work a little bit early to do chart review on the day's patients and start notes to reduce charting time later. See patients and write as much of the note as possible during the visit. If everything goes well, the majority of the note will be finished at the end of the interview. I figure out the most appropriate follow up period and identify a good time for the patient to return to clinic so the patient can work with front desk clerks to get their appointment added to my schedule. Then, I hopefully have enough time to finish writing my note before the next appointment time.
Afternoon – Continue to see patients, but staff patients with the attending before signing / finalizing any notes. If charting is done as patients are seen, the only remaining aspect is the assessment and plan which can be constructed while staffing with the attending, or write in advance and update based on the advice of said attending.
Evening – I generally go to the gym straight from work. If I go home first, I get caught up in spending time with my significant other and my two kids, and it is difficult to muster the energy to work out later. After working out, I go home and make dinner, put the kids to bed, then spend the rest of the night relaxing. Sometimes we go out and enjoy Boise.
Consult Days
Morning – Arrive early to chart review patients. Chart review is much longer for consult patients, so I generally do not have time to start notes for the day. Determine who needs to be seen, and then go see the patients early to make time for new consults later. Staff the patients as they are seen, get the notes done and contact their care team. Hopefully finish all follow-ups before noon.
Afternoon – Field any new consults, staff those consults and write the notes. If there are no new consults, I have time to do self-study. My self-study includes reading papers recommended by that day's attending, reading the DSM-V paragraphs for descriptions and more nuanced understanding of the diagnoses, and if there's time I review patients for my next clinic day to help expedite those days so that I can get home, or to the gym, a little earlier.
Evening – Again I typically go to the gym right after work. Sometimes I wait until after dinner to go for a run with my S.O. Other hobbies include going to the movies, watching sports, or editing videos. Going out for dinner with friends and spending time with the kids typically takes up most of my time after work. I do avoid doing work from home so I have a clear boundary between the two which allows me to relax and recharge for the next day. I have found that to be the best practice.