A Day in the Life of a 2nd Year
PGY-2 is split among various rotation sites with three months spent on the Behavioral Health Unit at Saint Alphonsus Regional Medical Center, two months at St. Luke's Regional Medical Center working on the Consult Liaison Service, and three months at the Boise VA rotating with the Addiction Medicine program. In the second year, residents also complete a two month away rotation working at State Hospital South in Eastern Idaho, have a two week selective rotation and six weeks of night float duty at the VA.
"A Day in the Life of a 2nd Year at State Hospital South"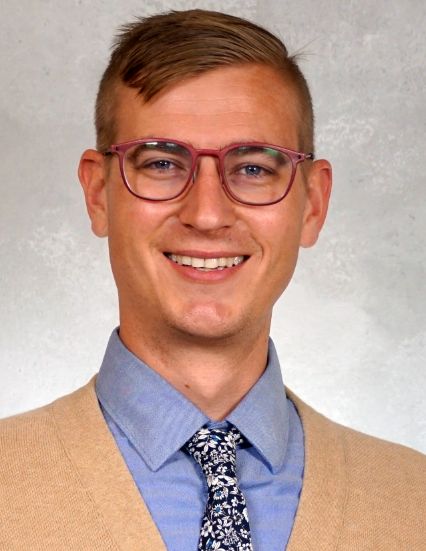 Brycin Hanslits, MD
State Hospital South Rotation
SHS is our own big "away rotation" where we live in Eastern Idaho for 8 weeks to work at the state hospital. Eastern Idaho is beautiful and there are plenty of recreational activities (fishing, hiking, mountain biking, etc.) to partake in when not at the hospital. The program houses the resident and their family in a house in Pocatello, ID which is a big enough city to meet most people's essential needs but also has quick access to the outdoors. As for the work itself:
Morning: Arrive to the hospital and review the chart for the patients your team is planning on seeing that day. Before the team meeting there is often time to meet with a few patients. At the team meeting, a multidisciplinary team of psychiatrists, psychologists, social workers, nurses, and PAs get together to discuss each patient and come up with an individualized care plan for that day.
Mid-morning: This time is flexible and often conferences are scheduled during this time. This is also a time for didactic sessions provided by the attending physician (or the resident as medical students are often on this rotation and this is a great opportunity to teach!). If no conferences or didactic sessions are planned, this is a good time to follow up on patient care tasks.
Afternoon: New admissions are scheduled for the afternoon and we coordinate with our medicine colleagues to determine the best time to meet with the patient. After the new patient intake, the remainder of the afternoon is used to finish notes or follow up on other patients that need to be seen. Heading back to Pocatello for the evening, it is easy to stop by local trails and get in a quick bike ride or hike before the day is over.