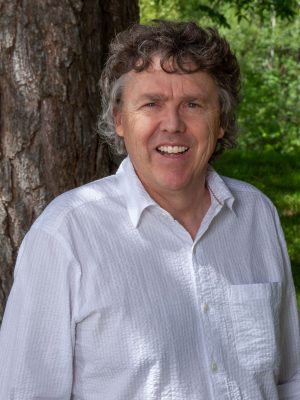 Work Experiences / Areas of Interest
I've had a private practice in Boise, Idaho for 20 years doing therapy and psychological testing. Currently, I'm not doing forensic work, but I've been a court-appointed expert on hundreds of cases from child custody evaluations to sentencing/death penalty hearings. I've done projective and neuropsychological testing of adults and children.
I was a founding trustee and board chair for Riverstone Community School. This independent K-12 school promotes environmental and international education. My dissertation, The Names of the Psyche: Metaphors and their reification in psychoanalysis, was awarded the year's Best Writing and Research.
Current Clinical Work
I see adults and adolescents for psychotherapy, primarily psychodynamic depth therapy. A focus is on bringing the present moment into therapy. Depending on the client's needs, we also draw from cognitive behavioral, family systems, and existential/transpersonal approaches. A special interest is using eco-therapy to assist people to overcome alienation.
As the Psychotherapy Project Coordinator, I help organize the therapy training and supervision. An emphasis is helping the talented residents develop a strong professional identity where they can be themselves while using science based interventions.
I am writing a psychology book with the working title: The Entrancers: Brain spells, blended realities and our natural selves. This adventure story explores how our brains "couple" or synchronize with virtual people in blended, mixed, and immersive virtual realities.
Education:
B.A. – 1982 – Harvard University, Cambridge, MA
Ph.D. – 1991 – California School of Professional Psychology, Berkely, CA
Residency – California Pacific Medical Center, San Francisco, CA