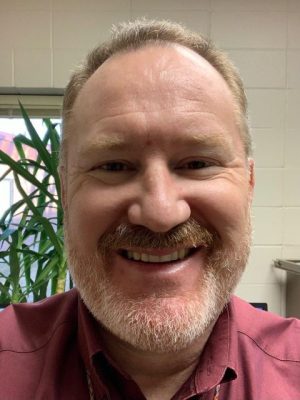 Clinical work:
Medical Director, Idaho State Hospital South   (February 2020 – present)
Medical Staff President, Idaho State Hospital South  (July 2011 – January 2020)
Staff Psychiatrist, Idaho State Hospital South  (August 2004 – June 2011)
Areas of Interest:
I have had a career in Public Psychiatry and am passionate about learning how Public Mental Health Systems can best serve the needs of the seriously mentally ill. State Hospital patients are heavily weighted towards psychotic, mood, and personality disorders. I did extensive training in psychotherapy during residency and have enjoyed utilizing both pharmacologic management and psychotherapeutic interventions with patients at the State Hospital. These patients stay, on average, four to six weeks, which allows me to see the benefits of both interventions.
Education:
Psychiatry Residency – 2004 – University of Arizona, Tucson
M.D. – 2000 – University of Utah, Salt Lake City
B.A. in Biology and Portuguese – 1996 – Utah State University, Logan