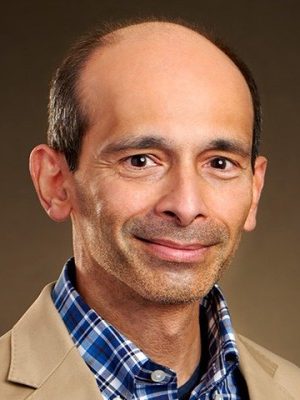 Past Work Experiences:
(Significant past work experiences, positions -2008-2010)
Associate Clinical Professor
Division of Geriatric Psychiatry
Department of Psychiatry
Saint Louis University School of Medicine
St. Louis, Missouri.
Current Clinical Work:
(current assignments, teaching)
Nursing home psychiatry rounds
Treating individuals with intellectual disabilities
Treating individuals with Autism spectrum disorders
Attending for inpatient psychiatric unit at State Hospital focusing on treatment resistant schizophrenia and bipolar disorder
Leadership Positions:
Volunteer Medical Director, Physician Vitality Program, Ada County Medical Society, Boise, Idaho.
Areas of Interest (including publications):
Alzheimer's disease
Autism Spectrum Disorder
Deprescribing
Mindfulness
Education:
HSC 1984 Jaihind College, Mumbai, India
MBBS & MD 1993 Seth GS Medical school, Mumbai, India
Psychiatry 1998 Hahnemann University School of Medicine Philadelphia, PA.
Geriatric Psychiatry, 1999 Saint Louis University School of Medicine St. Louis, MO.